Meshes Required:
N/A
Expansions Required:
NightLife
Inspiration:
I love this mesh from Maxis, the flowing, well fitting dress that was originally for teens, I was jealous for my adult sims, I was happy to see the same dress in Uni...but only for Young Adult, I was ready to do anything to get that dress to adults, and then NightLife comes out! HOORAY lol, I was all excited, and my roommates thought I was a nutcase

Description:
A long, beautiful, chocolate colored silk dress, with a gathered empire waist. To keep the look simple, a pair of black heels.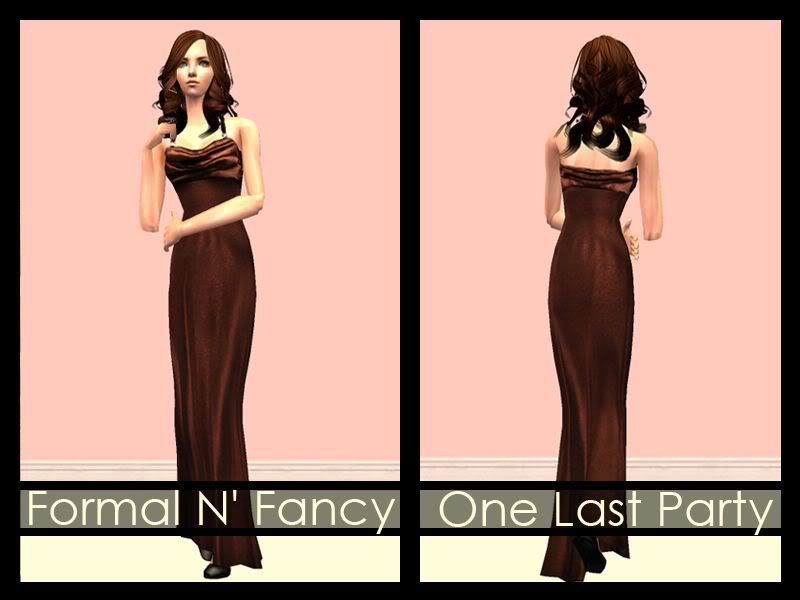 Additional Credits:
Free Hair:
Cool Sims - Hair 37
Skin:
Kamkitten - Wiktoria