Today, I present a combo of two of my current projects!
-Recoloring of SW's OnetilePetBeds
-Making GLS more useful! :smile:

These beds use textures from GLS and are aimed to make the sims pets objects MATCH with existing GLS items. As you can see, the end result is rather pleasing to the eye! Find the dish bowl here.
Note:
GLS NOT REQUIRED AT ALL. ANYONE MAY USE THESE.
_____________________________________________
The following is the description from Paladini's webbie.
I am pleased to introduce one tile pet beds. The beds have the same exact functionality of the original pet beds, they are just a more compact form factor. There are two types of pet beds, those that use a modified original mesh and those that use a custom mesh. The object base that I used is 100% custom and may NOT be cloned for your own use.
Please note that I am using a
custom mesh
for these recolors. You need to go to "Sims 2 Objects" and download this (pic below).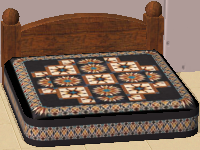 His webbie uses frames so no direct link can be provided.
I hope you will like today's new offering! The hair is from Peggy (Paid) and the outfit is NOT for download (being a special PDW gift but recolors are
here.
)
As I have 20,000 downloads, I am able to owe this special recolor!! :blob6:
The lights are donation items if I am not wrong...I forgot where they are from.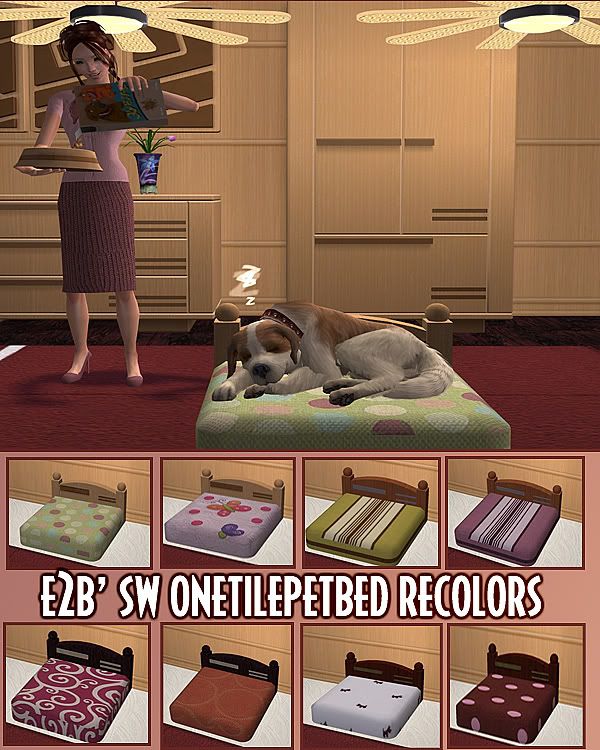 Have fun!! Let me know if you like these recolors! I love them alot and all my pets shall use them lol.