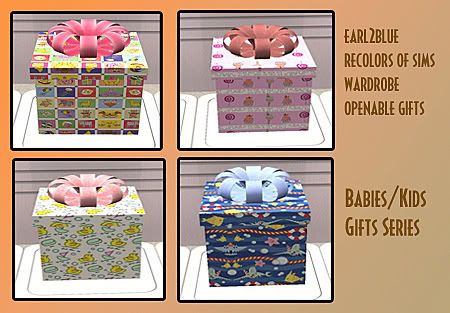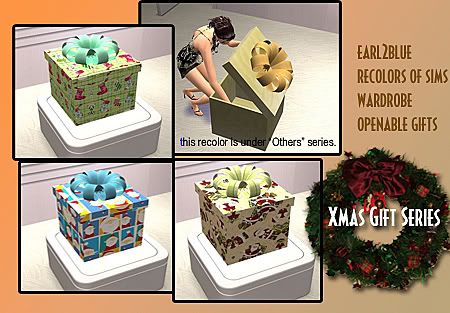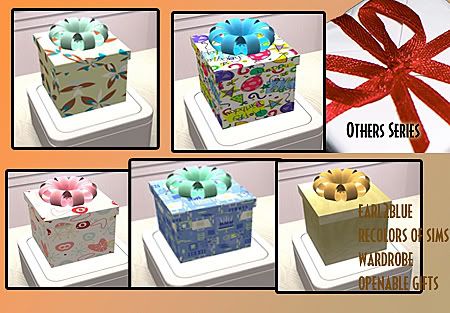 The info below is from Paladini's Website.
Please read the description below taken from his site regarding the uses of these gifts.
I am pleased to introduce openable gifts for all occassions. When the gifts are opened they will generate one of four possible presents from objects included in the base game. The object generated will have a value equal to or slightly greater than the cost of the gift package. The object base that I used is 100% custom and may NOT be cloned for your own use.
The recolors I have made are divided into several occasions. I hope you will enjoy them.
Please download the
FREE mesh
from "objects" at Paladini's website.