I really enjoy having my sims wander around the various hoods, treasure hunting in each world. One of the things I love about Sims 4 is the texturing of the environments. I know people hate how often their sims have to fix toilets but even that can be a benefit. My primary got to level 10 Handiness just fixing stuff, and now he makes money for doing it. All his plumbing, electronics, and appliances are fully upgraded, and he sells the parts he scavenges.
Anyway, here are two photos featuring the gorgeous rendering of trees, water, etc., and a distant city view that hints at cool stuff coming in EPs. Reply to this post with your own favorite environments, and sim actions. Please remember to follow the image posting guidelines at the top of the forum.
A view of the river delta world at night: I think the rendering of the environment is wonderfully done. Note the city in the background. That will likely be the destination for the S4 version of Nightlife (S2). There are loading docks, and I think mining equipment as well. Someone, snap a shot of those, and share. Pretty please?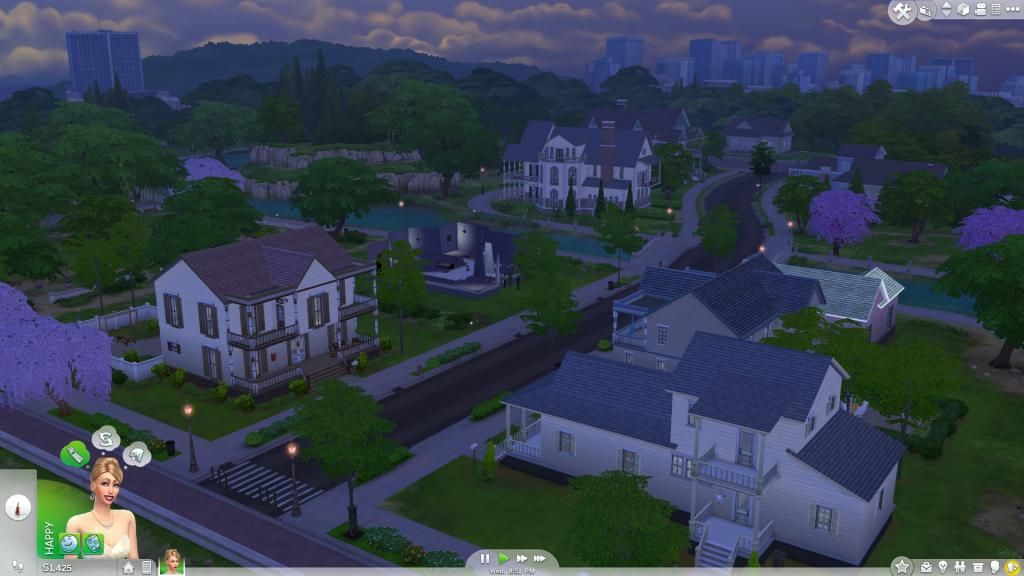 A morning of fishing for a townie I play. I love the shadowing, and high-detail rendering of trees, and ground. I really love the rendering of the water environs in the game with fish jumping, and butterflies dancing around.