Hello everyone!
Here is a fun outfit for the Fashion Model.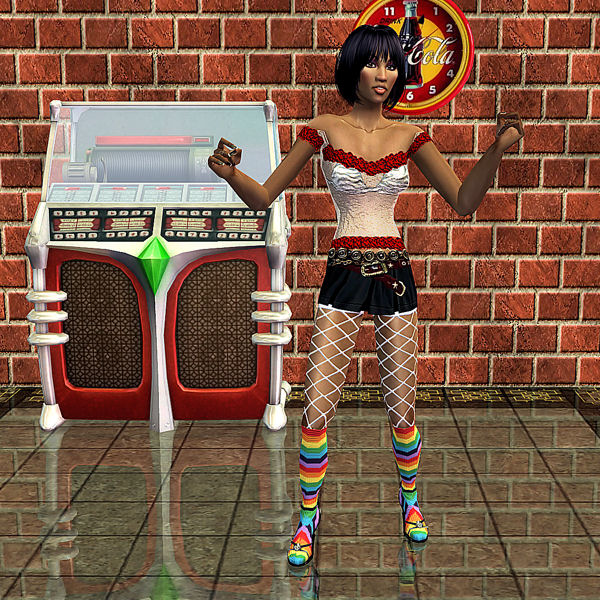 All the clothing textures came from various EA/Maxis clothing.
The rainbow socks and fencenet stockings were done by me
This outfit is for one of the best meshes I've ever worked with...
BlooM's *Fashion Model*Multialpha outfit*with SexY FeeT*
You need to have Bloom's mesh for this to show up in game.
Pick that mesh up at
http://www.insimenator.org/showthread.php?t=52147
if you don't have it.
BlooM, Thank you for everything you have given us!
Warlokk, Thank you for the body shapes you've made for us!
Enchantress, Thank you for the model.
Kari and Enchantress...Thank you for letting me hang with you guys!
Enjoy!