First of all, thank you so much for this!

The default feet didn't even bother me that much until I saw this. Now I don't want to see my sims walking on skin-colored bricks ever again.
Secondly, I don't know if you still have any interest in this anymore, but I'm having a couple of problems and I hope you can help.
My poor Plantsim toddlers have blocky feet. Regular toddler sims are OK.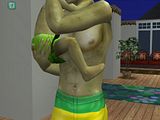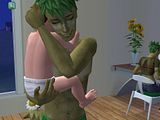 Are there any replacements beyond Kitchen & Bath Interior Design Stuff? If not, will any ever be released? As it is, sims keep switching between blocky and nice feet depending on what they're wearing. If missing EPs and SPs is the issue, I would be happy to share whatever files are needed like
someone else did before
.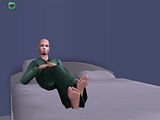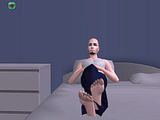 Edit
I came across
the replacements for Apartment Life
, which aren't listed in the first post here. That gives the feet the proper shape now, but they're smudged. Since the feet are fine with other clothes, I'm guessing it's not an issue with
the skin
.
Also, can anything be done to make SexyFeet work with clothes affected by
Undie Bulge 3.0
? I'm just as disturbed by perfectly flat crotches as I am by brick feet