HI! :happy8:
First of all, thanks for bringing to us such a variety of bodyshapes! It really spices up the gameplay.
Ok. Erm, ahm, I'd like to request more meshes for these incredible bodyshapes, specially Rio Girl ! I'm in love with it, but my simmette is more of a 'serious' one, you know, likes to wear business suit and blazer.I really fancy the maxian teen/ya blazer, but it's just a suggestion. She's also at the secret society...so, yeah, lol, it would be easier to convert the llama uniform.

Also, I'm worried about the future brides. I mean, there are gorgeous gowns all over the Insim, but nothing bouffant, princess-like, like this mesh from pronup, ideal for the big day, for them.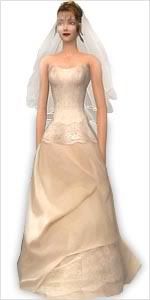 http://rosemat.free.fr/Pronupsims2/Mesh/MESH_RosematBouffante190205.zip
*Blushes* Hang on, I'm almost finished . Yeah. Got the Seasons EP.... so yeah... no outwear/raincoats for the Rio/Ren/Booty gals. I've seen a fur coat for the PinUp, but that's all...
Sorry about the long long list of request, but I'm in love with the new bodyshapes and I'd like to have more meshes to play with. Nya. I wish I had the knowledge to make the meshes myself... but i don't... so... yeah...ok, thanks for reading and keep on rocking! :smile: