This sim was my model for my recolor of Marvine's rolled sleeves shirt mesh . I had to make some adjustments to the skin to make it shower-proof but let's start from the beginning: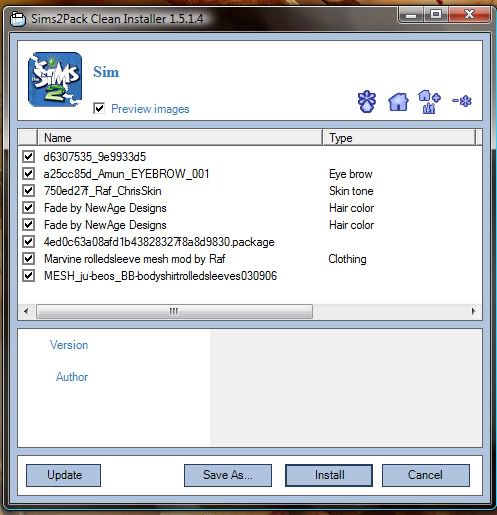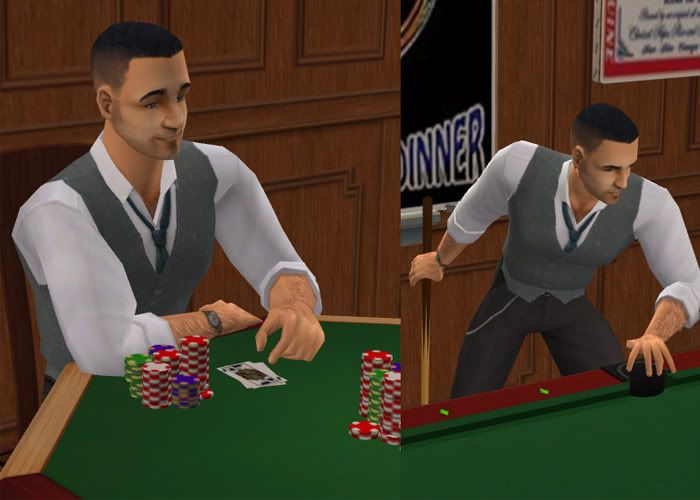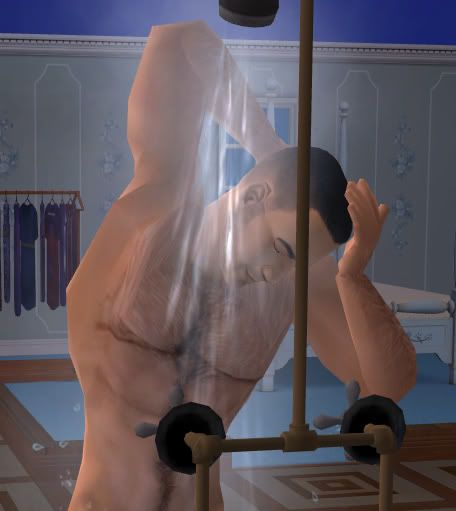 Skintone: The skintone I used is a modification of the Beos Box Boy Old Tim Skin, using another Barbie skin that was showerproof (by BeosBoxBoy, naturally). If you have problems with Chris' skintone, go to the next link, I downloaded the shower proof skin from there.
BBB Barbie bodybuilder shower proof skin:
http://www.insimenator.org/showthread.php?t=2277
Eye brows: By Amun-Ra of the Insimenator. Here is a link to amun-ra's section on the insim:
http://www.insimenator.net/forumdisplay.ph...&order=desc
Hair Color: Fade by NewAge Designs
Clothing: Is a recolor made by me from the rolled sleeve BB mesh by Marvine (mesh and recolor included).
Marvine's mesh link:
http://www.insimenator.org/showthread.php?t=22995
My recolor:
http://www.insimenator.org/showthread.php?t=58765
And that's it, no makeup, and the eyes, stubble and beard are Maxis defaults. I hope you like him