Hi My name is Honey Denje. I am a earthy type sim. I love animals, veggies, and green.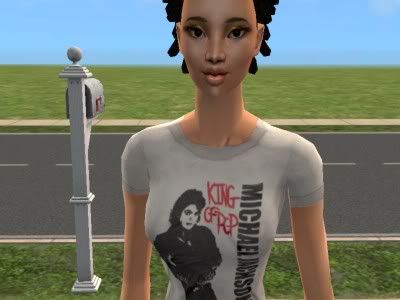 What a lovely home. It's a good thing my parents are rich !@#$%'s. That's why I moved out on my own.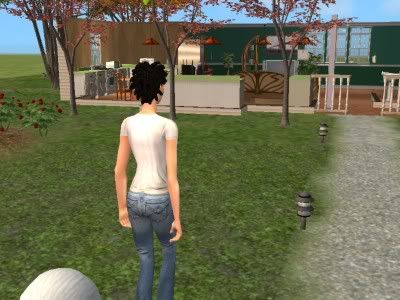 There was a man that caught my eye from the start. His name was Anthony Turner. He was tall, chocolate, and my type of guy.
It didn't take us long to get all cozy and stuff. His kisses were sweet.
WE barely knew each other but he liked me alot..and we got engaged.
We didn't waste anytime getting married...although that dress makes me want to die.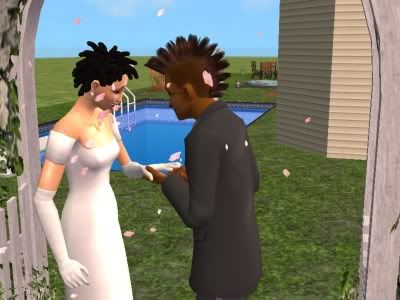 That's me getting out of the bed...after the great fun with Anthony. Oh yea i'm pregnant now.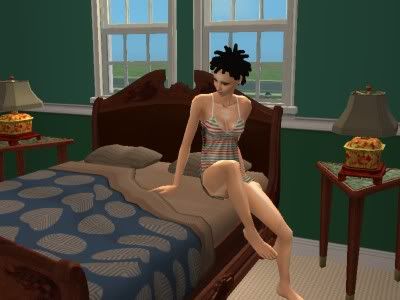 Before you knew it I had my first bump...I was super shocked haha.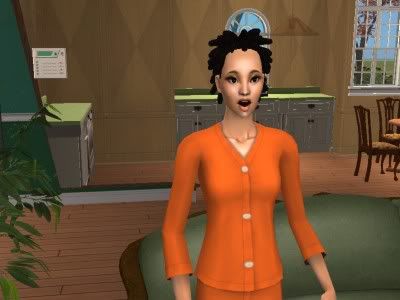 And a couple months later...I had another one.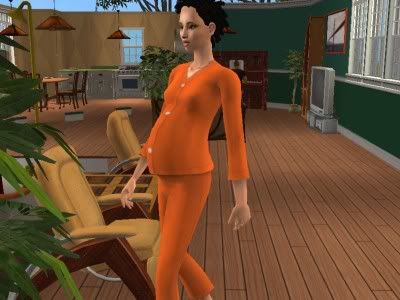 Oooo...arghh...an-tho-ny.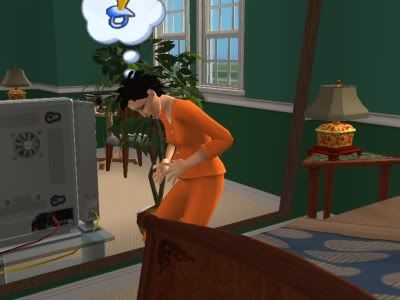 And here's my beautiful baby Meadow...I shall show you the baby later haha.
Then we spent the rest of the days relaxing.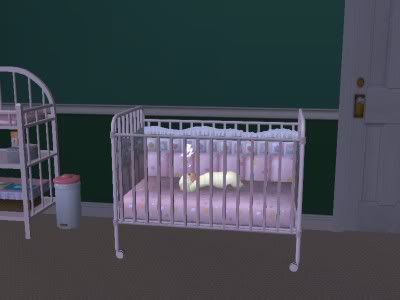 -Well that's chapter 1...I need to eat breackfast so i'll update later today-