It's been a while since I've been on and have posted anything on this site. And so, I've forgotten a few things about this site... so please warn me if I have done something wrong. However, it's good to be back. I'm one of the authors of the sims story The High School Notebook. I'm sure the story is still located in the sims stories section of the site. Unfortunately, however, my friend and I did not finish that story. Why, you may ask? Well, because all of the custom content and downloads used in the story were erased [deleted], and I was unable to retrieve them. But, I have good news for you all! I'm planning to post a new story, written and illustrated by moi, called: A Plus. The story will be up during the summer, because I'm still in school right now and I'm unable to find time to work on it just yet. But when I do, I hope that you will all enjoy it.
This is but a preview of some random illustration associated with the actual story. These are some of the main characters you will see in the story.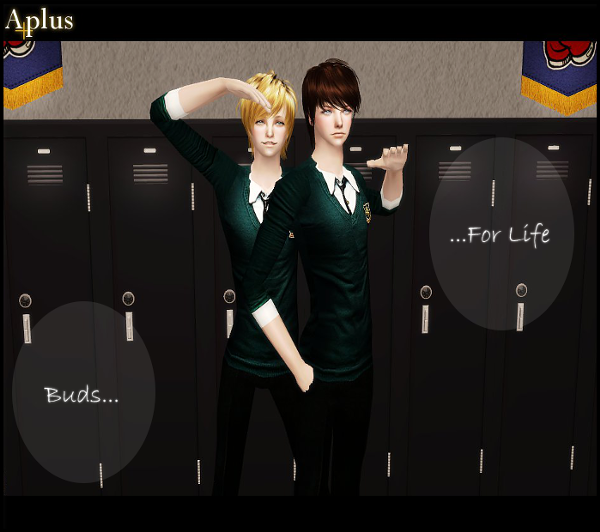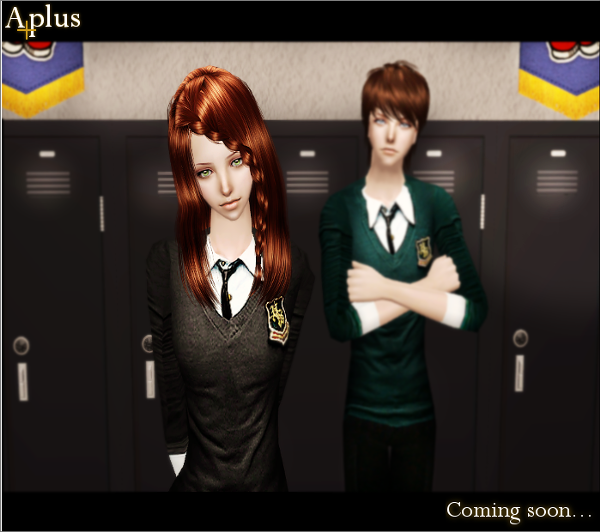 I can't just give away what the story is about just yet, sorry. But, when I do post up the first chapter, there will be a prologue summarizing what the story is about. Right now, I'm still playing around and testing some ideas and so I'm eager to hear some thoughts you all may have pertaining towards this story. Perhaps, suggestions or ideas? Maybe concerns? What you may like to see in this story? What you're tired to see in stories? Do tell, I'm all ears.
Thank you so much for viewing this post.