Chapter Two (Part 1): Troubled Teen Years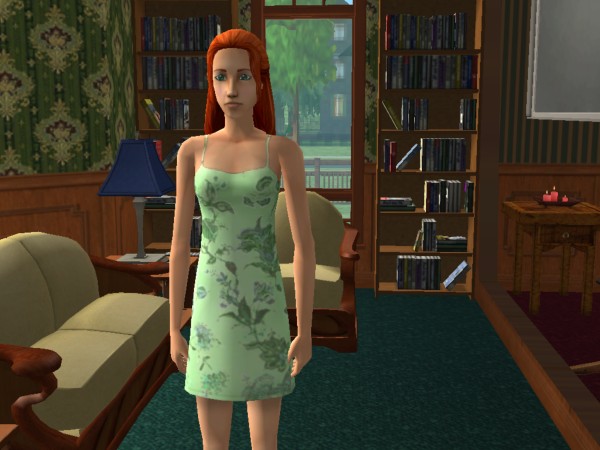 The years passed in the Pleasant household and Mary-Sue and Daniel soon found themselves with two teenagers in their home. Angela had grown gracefully into a pretty young woman and her parents claimed that there was a light that followed her everywhere she went. They insisted that she was perfection incarnate, and while she sometimes questioned whether or not she was perfect, Angela allowed Daniel and Mary-Sue to continue showering her praise and honour.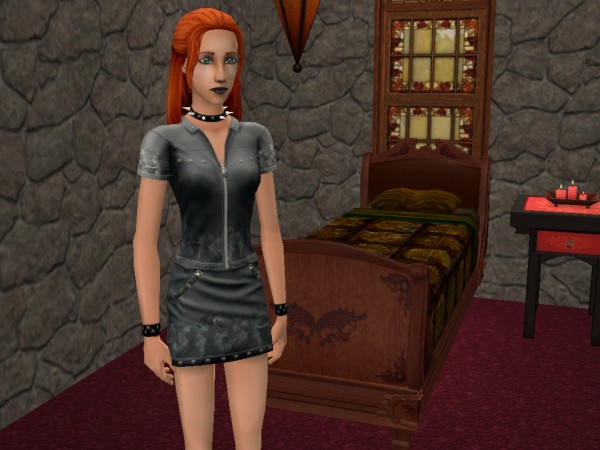 Lilith, too, had grown, but her childhood gave rise to what her parents referred as a "beast" of her twin sister. Preferring to spend her time away from others, Lilith would lock herself in her bedroom for hours at time, contemplating the darkness of her life and barren wasteland that was the bright Pleasantview in which she lived. Everywhere she looked people were happily walking dogs and pushing babies in strollers, all oblivious to the hell fury thrown in her direction each day. She began to dress in all black as if silently telling the rest of the world to stay away from her, since no one ever did anything to rescue her from the abuses of her childhood.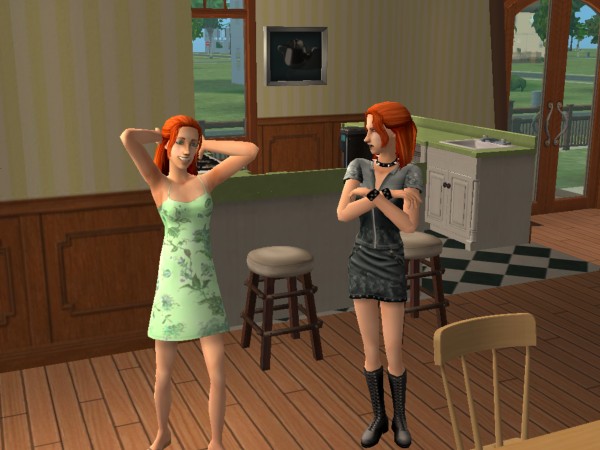 Regardless of what negative impact the world had to offer, everything paled in comparison the sheer arrogance and vanity Lilith saw in her sister. Angela oft times compared herself directly to Lilith, noting how much brighter her hair was, how few dark circles her eyes held as opposed to Lilith and how boys and young men from all over the city would look at her and remark upon her perfect she seemed.
Each day, Angela would come downstairs, run her hands through her and sigh saying, "Ah! Life is good."
Needless to say, Lilith hated her...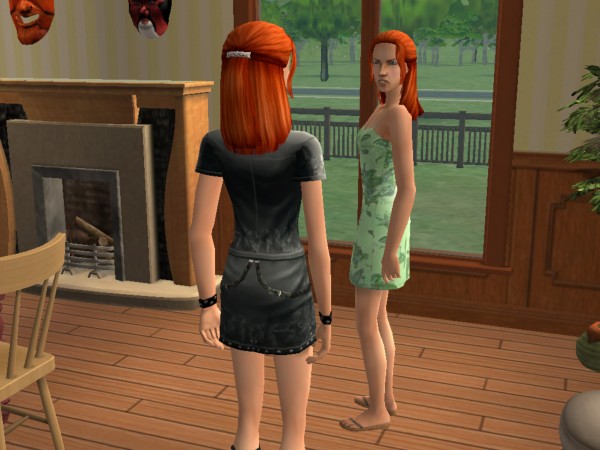 ...and the feeling was mutual. No matter what bright face Angela displayed on the surface, Lilith knew the truth about her sister that lied just beneath her false exterior. Years of malice and sublime contempt sent toward Lilith had trained Angela to drive the pure malevolence in her heart directly on her sister. She argued with her any time she had opportunity, she fought Lilith by pushing her downstairs or simple fisticuffs, which she normally won since her own nutrition had been so much better than Lilith's, and she denigrated Lilith more often that Mary-Sue or Daniel who, in the middle age, had reduced some of their torment of the "other" daughter. The world saw Angela as a fresh-faced teenager who was on her way to greatness, but each time she slapped Lilith on the arm just because she happened to be passing by, Lilith professed that one day, the world would know the true Angela.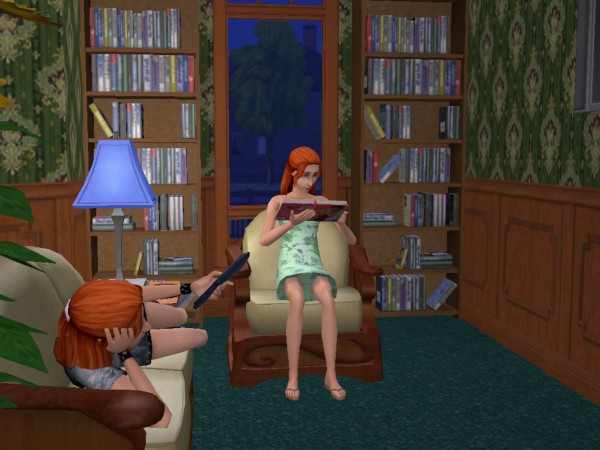 Yet, through all her attempts at having others believe that she did not "fall" down the stairs again, no one ever believed Lilith because her façade was so well played. Anytime visitors came to the house, all they would see was Angela studying quietly and Lilith lazily shirking her school responsibilities.
Skepticism of Lilith's claims also came from the sharp contrast of how each performed academically. While Angela was on her way to becoming class valedictorian, Lilith had been barely passed to the ninth grade, never having home support from either Mary-Sue or Daniel, who did not seem to care about Lilith's grades unless they were in need of something about which to yell at her. As time continued, Lilith learned to withstand the abuse and trudged to school each day, socially inept and lonely, never thinking that anything could change.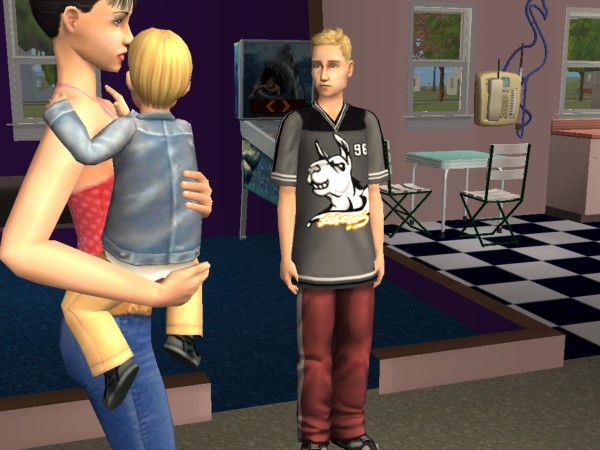 School administrators eventually took notice of the profound differences between Lilith and Angela and placed in Lilith in the Pleasantview Social Academy outside the school to increase her social skills. Lilith hated every moment of the new class, but for the first time in her life, she found solace in another. Sitting beside her, just as glum and irritated at the irony of a small, anxious teacher trying to teach teenagers to be socially buoyant, Dustin Broke had an instant rapport with Lilith.
Dustin's father had died in a pool accident a few years earlier and his mother took out her frustrations, both financial and otherwise, all on Dustin. His mother treated him like he was a criminal and behaved as if his younger brother was going to be the saviour of their family.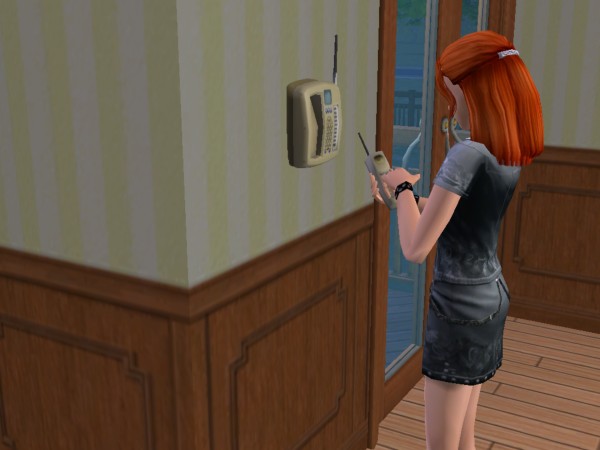 Lilith would call Dustin every other day, eager to commiserate on how life had handed them each a raw deal. Each time they spoke, Lilith could feel her own stresses fade. They always talked about how their parents could be so uncompassionate and Lilith was shocked to hear that Dustin argued with his mother almost as much as she did with her own. Throughout all the sharing though, Lilith made certain to keep Angela out of her conversations. Angela, being the pretty and popular twin, was a part of nearly every aspect of her life, and Lilith loved knowing someone who did not know or care about Angela.
"Who do you talk to all the time?" Angela asked her one day after Lilith had spent an hour on the phone. "I mean, I know you don't have any friends."
"Whatever," Lilith said. "The best thing about my relationship with Dustin is that it doesn't concern you."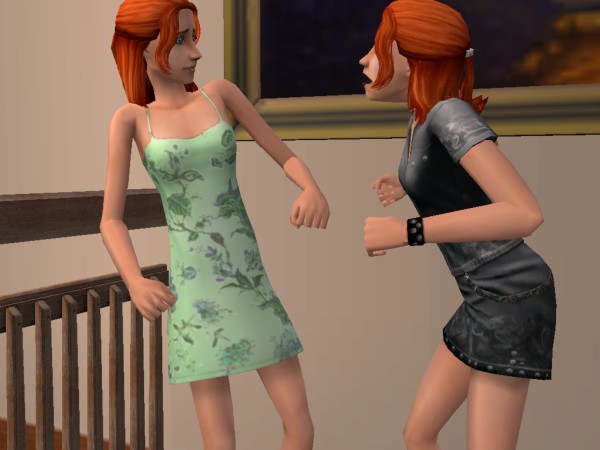 Angry that there was someone in the world who would rather talk to Lilith than speak to her Angela, shoved Lilith as hard as she could. Instead of taking the abuse like normal however, Lilith jumped right back up and pushed Angela in return. Finding friendship in Dustin Broke had given Lilith a new grip on life; one she was not willing to relinquish because of Angela's pettiness.
"Don't you dare touch me again!" Lilith yelled, and Angela, shocked by Lilith's first retaliation since they were small children, simply nodded in fear by her sister's sudden appearance of backbone.
Neither twin cared about the other, but it was the last time Angela ever laid a hand on Lilith.
...on to Chapter 2 - Part Two