Yup. I did it. Lilith Pleasant's life story as played through my game. This is my first real effort at a Sims 2 Story and I am open for suggestions. The story is also available in cool Flash here:
http://www.doriennesmith.com/sims/lilith.php
I got the okay from kathy on this one, so here it is:
Chapter and Part Links:
Chapter 1 - Part Two
Chapter 2 - Part One
Chapter 2 - Part Two
Chapter 2 - Part Three
Chapter 2 - Part Four
Chapter 2 - Part Five
Chapter 2 - Part Six
~.:: The Tragedy of Lilith B. Pleasant ::.~
Chapter One (Part 1): Harsh Beginnings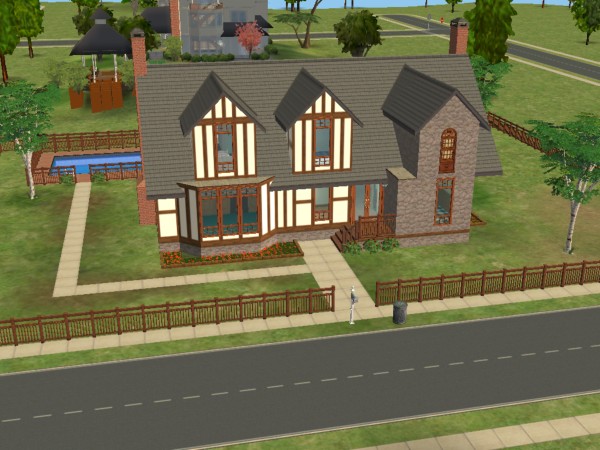 Married on bright summer day, having grown up with one another in the almost whimsical setting of Pleasantview, Daniel and Mary-Sue Pleasant found themselves swept in a wind of love. Both born into wealthy families and determined to make their mark on the world, the came together to continue a tradition of rich, happy Pleasants. Yet, they both desired to throw a caveat into the wishes of their families. Mary-Sue and Daniel decided at the moment they first discussed marriage they wanted one, and only one child to raise. Mary-Sue was an only child while Daniel, who had a much younger sister, was raised as one, and they agreed that more than one child would be difficult to raise when they both desired so much from their careers.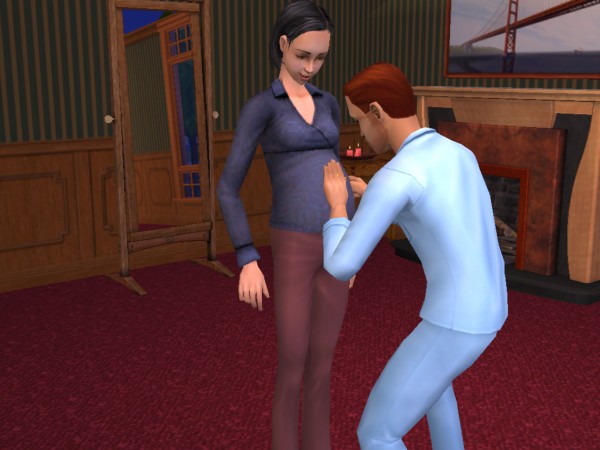 While Daniel trained hard each day to become the best of athletes, Mary Sue spent long hours in the office of Congressman Michaels, intent on making her political dreams come true. Each night, Daniel came home to an spacious, but empty house. His entire family had been obsessed with money for generations, but he soon realized all his true ambitions were simply to love and be loved in return. After several disastrous miscarriages and unsuccessful adoptions Mary Sue finally held fantastic news: at long last, they were going to become parents.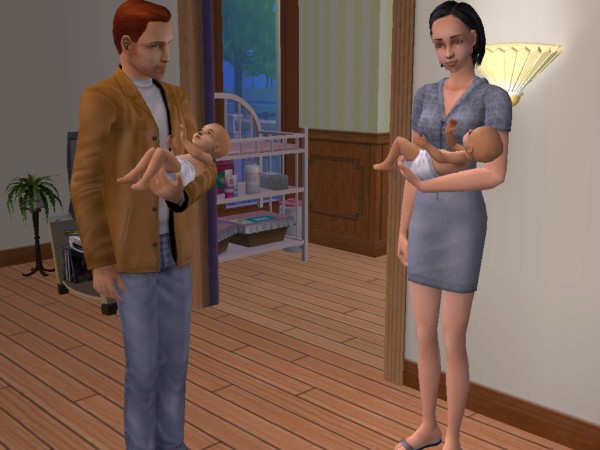 Nine months came and went quickly and the soon-to-be parents discovered the happy news that they were to become the parents of a baby girl. Yet the doctors had more news in store for instead of the one child they desired, Mary-Sue and Daniel were going to have twin girls.
"What are we going to do?" Mary-Sue asked Daniel. "We only wanted one."
Neither being particularly religious, the first notion that sprang to mind was to do something with the "other" child, but their doctors, apart from wanting to have nothing to do with aborting a twin, warned them that it was a miracle that Mary-Sue was even able to conceive. An abortion might hurt both babies.
Resigning to the task before them, Daniel and Mary-Sue decided on names for their new daughters: Angela Netaniah, meaning angelic gift of God, and Lilith Bethany, the bringer of disease and illness who might find redemption.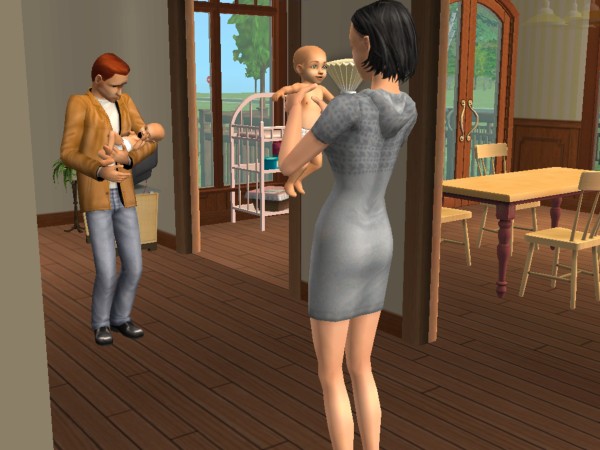 When they were finally able to bring the girls home, Mary-Sue and Daniel immediately fell in love with their bright-eyed first child, Angela. Quiet, peaceful and always happy, both parents would spend hours simply holding her in awe and wonder. Lilith, however, held a rambunctious spirit neither, Daniel nor Mary-Sue appreciated. She cried constantly and never seemed settled no matter how long they held her or how much they fed or changed her.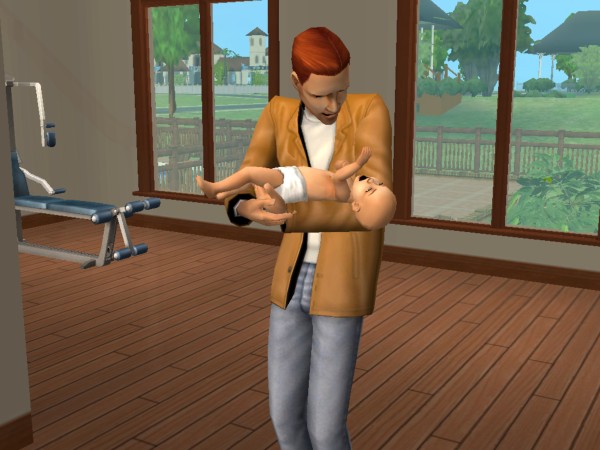 The parents found parenting a simple joy when it came to Angela, yet an absolute nightmare in regards to Lilith. They could not have evenings out because Lilith's screams tore through the minds of any sitter that came to the house and as their frustrations with the "other" child grew stronger and stronger, Mary-Sue and Daniel saw a definite rift in their marriage.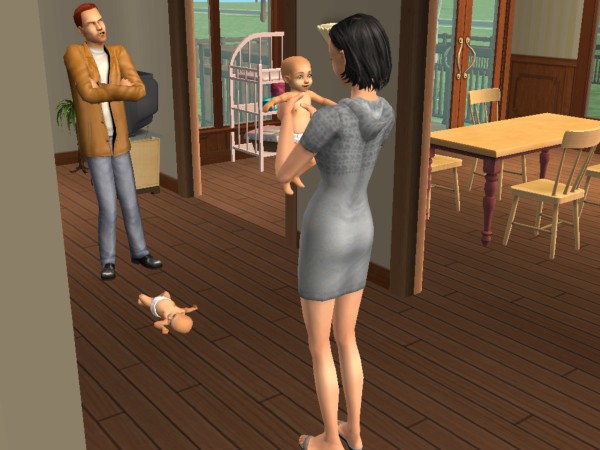 At barely a few months old, Lilith spit up on Daniel's new athletic uniform and he knew he had had enough.
"That's it!" he yelled. "I can't deal with the other one any more!"
"You have to take care of her," Mary-Sue replied calmly holding her precious Angela.
"It's not my fault you had twins! I'm not dealing with Lilith any longer!"
The conversation soon erupted into a loud argument, and Mary-Sue and Daniel found themselves having the first quarrel of their marriage...all over Lilith.
By the time the girls were able to crawl about the house, Lilith cried all the time and instead of doing their best to calm the torments of the younger daughter, Daniel and Mary-Sue showered their affection and love on Angela. They took the time to do her hair and dressed her in the finest, most adorable clothes they could afford, changing her outfits with the changing seasons, while they left Lilith in whatever they felt did not look good on Angela and kept her in the same clothes until the ripped at the seams when she grew too big for them.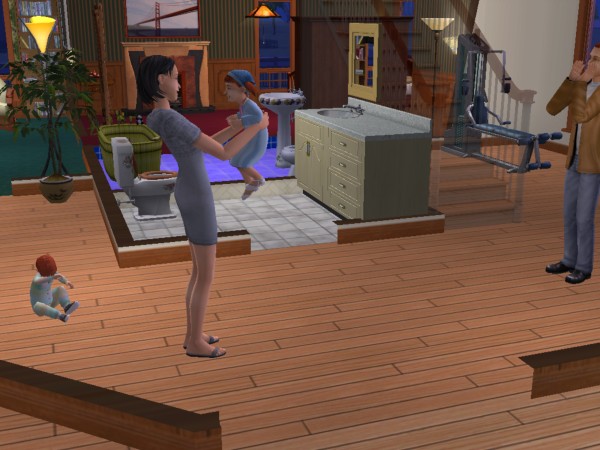 Angela's every accomplishment was exhaulted with jubilant praises; from taking her first steps to her first precocious acts such as colouring on the walls. Mary-Sue and Daniel gave every ounce of their strength into making Angela as comfortable and happy as possible and all the while, Lilith was left nearly isolated socially and without the slightest inkling of parental love. Left alone for hours at a time, Lilith's cries went unanswered and her parents only ensured that the was fed to keep the Pleasantview Department of Child Welfare out of their lives. Every single day of Lilith's life was spent alone and unhappy.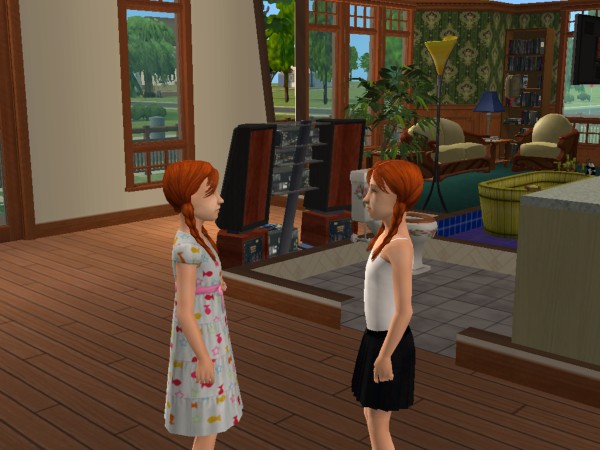 As a result of their incommensurate upbringings, Angela and Lilith grew into disparate twins: one showered with love and affection, the other treated like something nasty something had found in the bathroom. Differences aside, the twins were identical and Lilith found some meager kindness thrown in her direction when either Daniel or Mary-Sue would mistake her for Angela, yet both parents were always quick to correct their mistake by disparaging her, preferably in front of Angela so that she could see only she had their adoration.
...onto Part Two
here