Greetings, terrestrials, extra and otherwise! :wave: For your simming enjoyment, I bring you another pixel to add to your game should anyone be interested: Eden Rebecca Kohler, the winner of
ANTM 3
.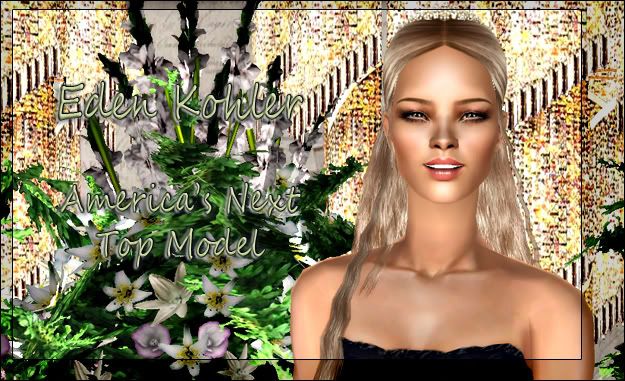 Eden is a homegrown Texas girl with a dry wit, rough-and-ready attitude, and sexy Southern accent. She puts her whole heart and soul into everything she does, but is a little short on patience and has a hard time acting like a lady. By some bizarre twist of fate, she beat out 107 other gorgeous, talented sims to take the title in ANTM 3, and all without the use of photoshop or posing hacks. Viva simming as it should be!
Here are some pics. Her full portfolio can be viewed
here
.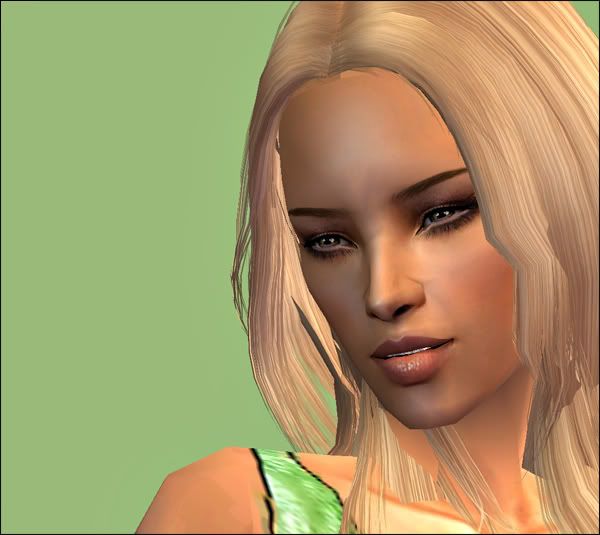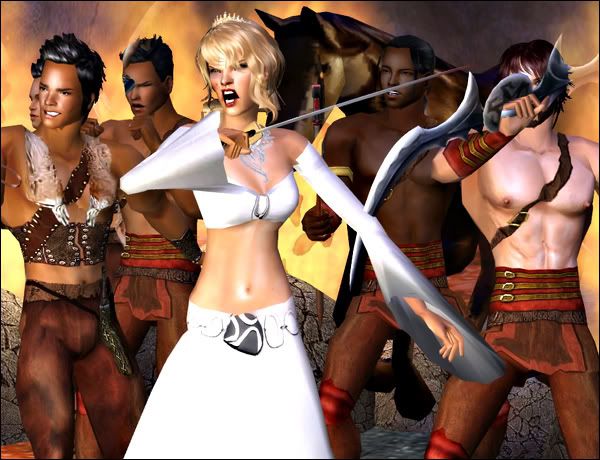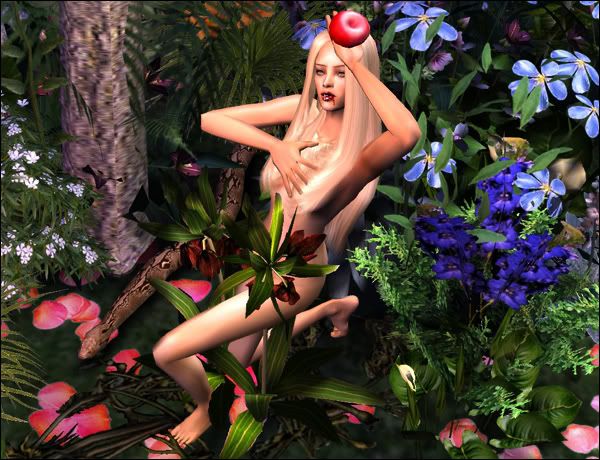 Here are her ingredients. She is packaged in Maxis hair and clothing. Her eyes are by Enayla and recolored by Schuldig, skin is a Glance edit by flyingpigeon, eyebrows are Rensim, and makeup is Rensim (lips) and Bruno (the rest). The hairs in her preview pics are all Rose except for the warrior one (Peggy) and Eve (Marko at TSR).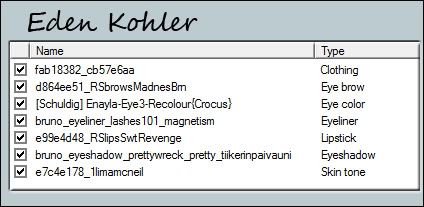 The usual rules apply: download, give her a happy home or make her part of an Asylum challenge, marry her off and start breeding (she
does
make good kids), and enjoy. However, please do not alter her and then try to pass her off somewhere else as your own creation. That is bad juju.
Thanks for looking!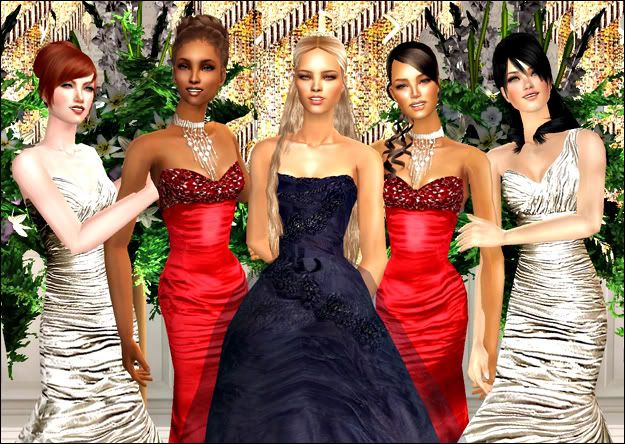 Eden with the gorgeous and deserving finalists in ANTM 3:
Geneva by Jelly (fourth runner-up), Sable by Essa (second runner-up), Eden by spaceyphysicist (winner), Stella by Cinamun (runner-up), and Layla by puccamichi (third runner-up)