Hi,
this is a fan-made sim of Albert Wesker of CAPCOM's Resident Evil/ Biohazard game in his last known appearance in RE5 wearing carbon fibre patterned coat, which is cool.
luckily the maxis "neo/ matrix" outfit is a perfect mesh for it, so it just a recolor of default mesh.
it comes also with special version of skin from my latest skinset series, this one is specially built with his face directly rendered/ painted on the adult and elder male, so no facial mask, make up here, as normal manly man should go without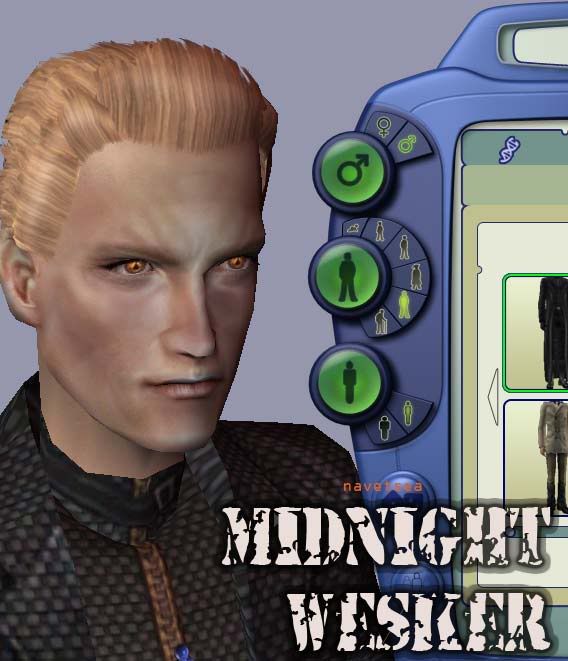 also real eyes, even the eye texture on the facial skin is also that mutated wesker's eyes, so even if you lose the eye texture, wesker won't mind.
and finally the Hair which is a recolor of Nouk's "Sport it short - all ages" which is so perfect for his hairstyle, and the mesh is included with her permission.
here is the original link to the mesh and original textures:
http://www.noukiesims2.net/downloads/Old%20Stuff/index.php?path=Male+Hair/
that's all
have some fun being evil,
navetsea