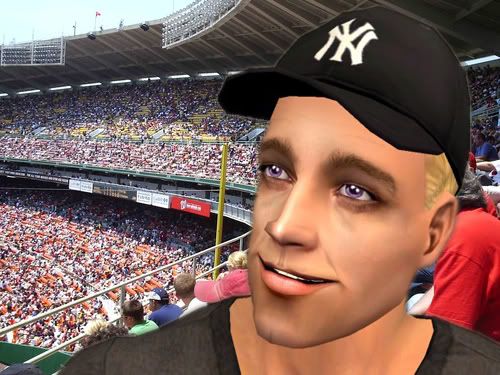 "Throw the bums out!"
"Hey, a couple of hot dogs over here!"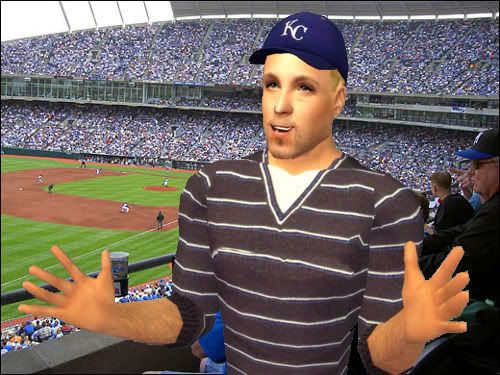 "What am I doing in Kansas City?"
This is a set of baseball caps for all you fans of the Yankees, the Red Sox, and the Royals. (Or all three, although that's highly unlikely, considering the rivalries.) They are for the guys, and they shows up in the hair section for all ages from teen to elder. They come in all four basic hair colors: black, brown, red, and blond. There's also a nice gray for the elders.
These were made for my pals Remsin, Woofman, and Deanna. Hope you guys enjoy these!
Thanks to all of the creators who share their stuff for free!