Hello everyone.
I am happy to post these recolors I have made for Exportdry new AM Baggy Bigger Boots Mesh. I hope you like them.
Thank you Exportdry for making this Awesome mesh.

The Mesh by Exportdry is needed to use these recolors in your game.
Get Exportdrys Mesh here. ( Off site Link at Mod The Sims 2)
http://www.modthesims2.com/showthread.php?t=284479&c=1
In Game Shots...
One more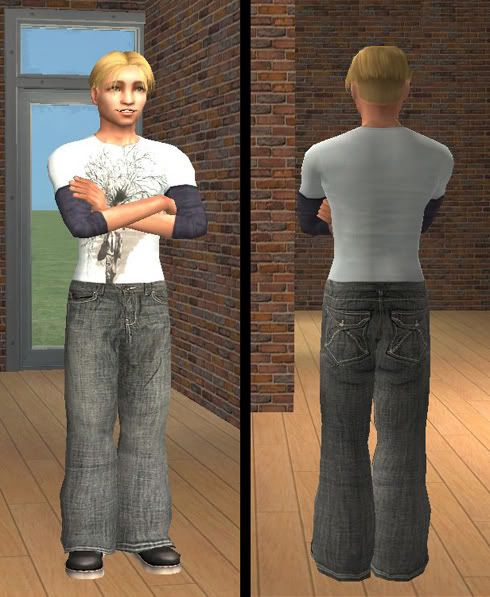 These Bottoms look best with untuckable tops.
I lowered the waistline a little so Maxis tops may not look as nice.
I have used Fanseelambs untuckable tops in the screenshots.
The tops are very nicely done.
Thank you Fanseelamb.
Offsite link at Mod The Sims 2 for Fanseelambs tops are here.
http://www.modthesims2.com/showthread.php?t=234645
*Both recolors are included in the Zipped file*
Sorry I had to update the textures if you downloaded these recolors before 930am CST Please get the new ones.

Enjoy your game
Chopperchic