Hi, this is life of Eden Poorly and her family. Originally it was started as part of a poverty challenge but they took on a life of their own:happy8:
The Beginning.......
Eden Poorly grew up in the backwoods of Walnut Cove. She longed to be part of a big family and be accepted for who she was. Her parents loved her but her father had always wanted a boy and her mother didn't show affection easily. She spent alot of time by herself growing up but she craved being popular and having lots of friends. When she was finally a grown woman and ready to strike out on her own, her mother revealed that Eden's grandfather had left her plot of land on the edge of Silver Vine Valley. Her mother had never told her father about the land but she gave the deed to Eden to give her a chance at a happy life.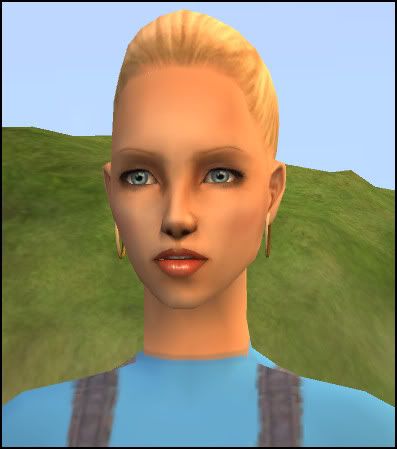 Eden was thrilled to find out about the land and set off to Silver Vine Valley. She fell in love with the land as soon as she saw it-pretty mountains and hills by a lake. There was nothing but land but she knew she could create a wonderful life here and she wasn't afraid of hard work. Thanks to her dad she loved to fish and could build anything she imagined. It wasn't going to be easy but her dream was to build a home and have the family and friends she had always dreamed about when she was a young girl.
She never wanted to be lonely again....