This is in compliment to the other thread, where the Knitted recolors (and mesh) are located. I couldn't upload both the Stripes and Knits in the same post.
There are 11 recolors, 6 knit (the other thread) and 5 striped (this thread), using Maxis textures for both the sweater and the jeans. The mesh uses exportdry's "bigger boots" which I have received permission to use...thanks to both Exportdry and HystericalParoxysm!

The outfit is bump map enabled.
Oh, they are categorized in both
Everyday
and
Outerwear
, so I do not know what that means in regards to those who do not have Seasons. I want to say that it doesn't matter, and if you
happen
to have Seasons, then it'll also show up under Outerwear. Then again, I don't know for sure.

Note:
This thread is just for the Striped recolors and mesh. There is another thread for the Knitted-looking recolors and mesh here:
http://www.insimenator.org/index.php/topic,100385.0.html
.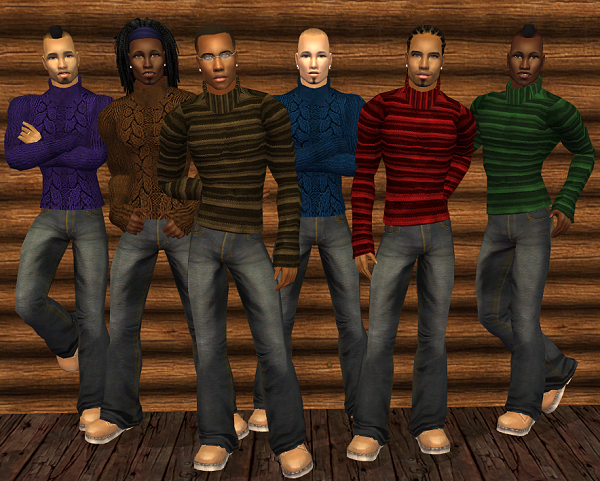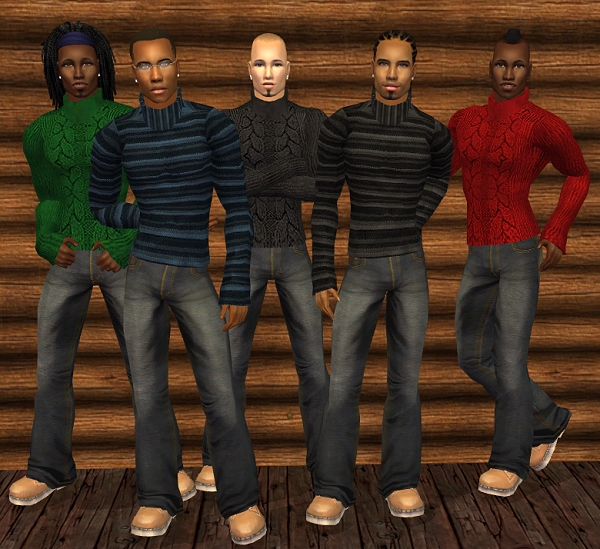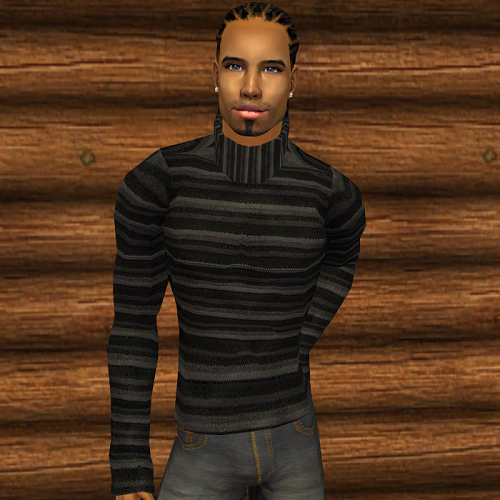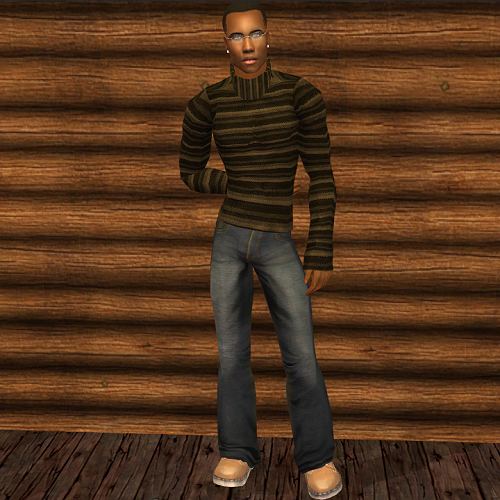 Thanks to Marvine for granting me permission to release this.

::::
You can include the mesh with recolors, but give credit and link back. You can also include this with sims. It is best to avoid paysites with this, because that is just not cool.
::::
Please, I beg people to recolor this mesh. I tend to suck at it...uh...prime examples above.

I had to split up the recolors, because I couldn't attach all the files in one posting, so please go to the other thread for Knitted recolors if you want them.

Note:
This is the same mesh that the Knit recolors use.
Credits
:
Marvine
Exportdry
HystericalParoxysm