New address:
http://nocturnalsims.dreamwidth.org/
Update your bookmarks!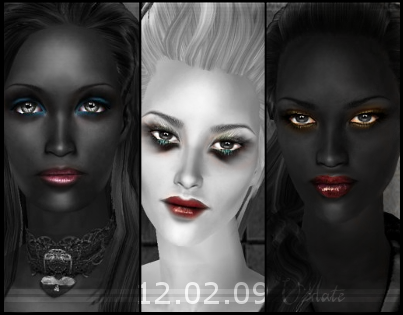 Welcome to Nocturna! I create (mostly) bodyshop items with a gothic feel to them. You can find plenty new items at the site and I hope you like them! As an opening gift, I update with:
Update 12.02.09
Five eyeshadow sets and six lip sets. Find these under 'Masked Face' on the Downloads page.